The Language Show: Building the future of the language industry
This November, Surrey Translation Bureau made the journey to Kensington Olympia to take part in The Language Show, a three-day event for language learners, teachers and professionals. It was our first time exhibiting at the show and we were pleased to see such a large turnout, with over 2000 visitors on the Friday alone. There was a real buzz around the hall throughout the duration of the event, as we met attendees from a wide range of nationalities all at differing stages of their careers. As an event that champions language learning and travel as well as translation, it was a real joy to spend the weekend surrounded by so many likeminded people, who all share a passion for languages.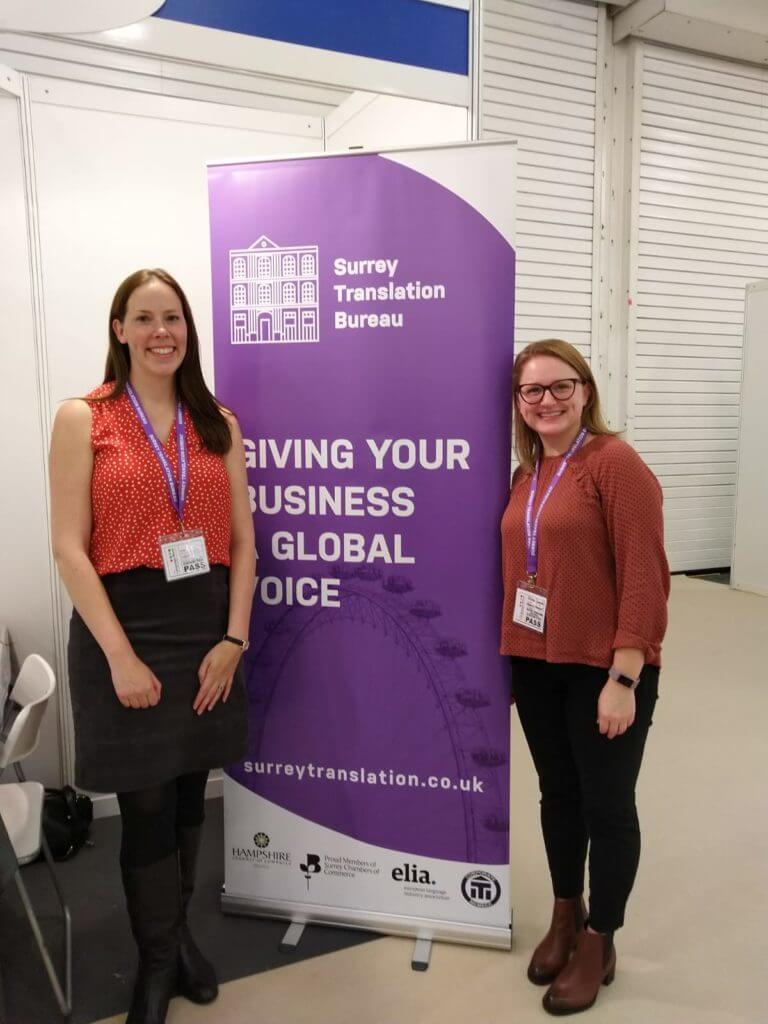 As part of our continued commitment to the language industry, STB was keen to speak to budding linguists and established language professionals alike, and offer advice and practical tips on getting into the industry and working with translation agencies. There was a mix of age ranges among attendees, and this meant that in addition to meeting lots of established freelance translators, STB also spoke to people looking to break into the translation industry from a different area entirely, as well as many A-Level and university students still considering what career path to follow. We took the opportunity to inform the students that visited our stand about the benefits of taking part in an internship, such as the one we offer here at our office in Farnham.
One highlight of the weekend was seeing our former intern Natasha, who is now a Master's student of translation and interpreting, as well as getting the chance to meet the other exhibitors such as The Eden Method. There were lots of great talks, presentations and language taster sessions to suit all abilities, and we even got the chance to brush up on our Italian and Indonesian skills on the Sunday, as the taster seminar took place right across from our STB base at stand A13.
Hannah Stacey, Head of Translation Operations, was pleased to see a range of linguists in attendance at the event, "We loved the chance to meet so many experienced translators, but also the opportunity to advise students interested in the language industry narrow down their career goals and promote translation as a profession. Who knows, perhaps we will see some of their faces again working for Surrey Translation Bureau in the years to come!"
If you are interested in working with us or would like more information about our processes, please email hello@surreytranslation.co.uk or call +44 (0) 1252 733999.
Written by Amey Higgon