Surrey Translation Bureau's initiatives featured at a European seminar
A recent face-to-face seminar, jointly hosted by not-for-profit business support organisation WSX Enterprise and Hampshire County Council, looked at the initiatives introduced by Surrey Translation Bureau (STB), to counter the impact of COVID. EU partners from six different countries came together as part of the Interreg Europe-funded Everywhere International SMEs (EIS) project. The project supports new policy and best practices in helping businesses go global. At the event, Julia Pearson, Programme Manager of EIS, presented a case study on how STB accessed the digital support available from the local chambers and other agencies to sustain and grow their business throughout the pandemic.
Julia commented, "It was clear that Surrey Translation Bureau used the pandemic as an opportunity to review their business and enhance their own skills and service delivery. They positioned themselves to support their customers and grow their own business as the world emerged from COVID."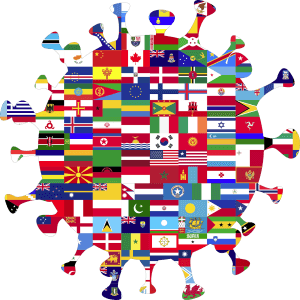 Initiatives to counter the impact of COVID
From discounts for COVID-related projects for clients, to remote baking challenges and flexibility around childcare etc. for staff, STB had several initiatives in place to keep morale high and help maintain some sense of normality.
For the business side of things, they fully utilised the government's furlough scheme and recruited three new team members under the Kickstart Scheme.
They were also quick to realise the importance of digital tools in times of remote working and travel restrictions. STB attended several virtual networking events and training sessions, and applied for and won a small business grant from the Department of International Trade to boost their international digital marketing efforts. Their marketing team also made use of the free support offered by larger companies like Google and Facebook to help run campaigns in the UK and internationally.
STB also explored the marketing opportunities available through memberships to the local chambers. It had many articles published in their business magazines and a corporate video created with their support.
Through these strategic steps and more, STB has been able to maintain and meet annual sales targets and also support its employees, clients and translators during these tough times.
---
Surrey Translation Bureau
As an award winning ISO certified translation agency, we offer language services to corporates, professional organisations, public bodies, individuals and other translation agencies. We have experience translating across almost all world languages and work with specialists in a wide range of fields including medical, legal, technical, marketing, financial, science, the EU and environment.
STB's mission today is to provide high-quality and customised language solutions for any client – whatever their size – who wants to thrive in the dynamic global market or who simply wants to communicate more effectively with their customers and suppliers overseas.