Supporting businesses with COVID communication
"The recent pandemic has placed a significant pressure on small businesses. The cost reductions offered by STB are important for us, especially with the growing need for ethical income generation for those in the field of healthcare and COVID related research." Dr Alex Wyke, PatientView
We know that many businesses have been struggling currently with keeping their costs down. More often than not, it is one of the outsourced services that is bearing the brunt of it. While it may be a well thought business decision to cut down on some of the functions, translation certainly isn't one of them, especially if you have a COVID related message for an audience that doesn't speak your language.
10% discount
To help you accurately inform and engage your international customers, staff and distributors and wider public, Surrey Translation Bureau is offering a 10% discount on all new projects requiring translation of any material related to COVID-19/coronavirus to all companies (excluding Language Service Providers), public and professional organisations and charities.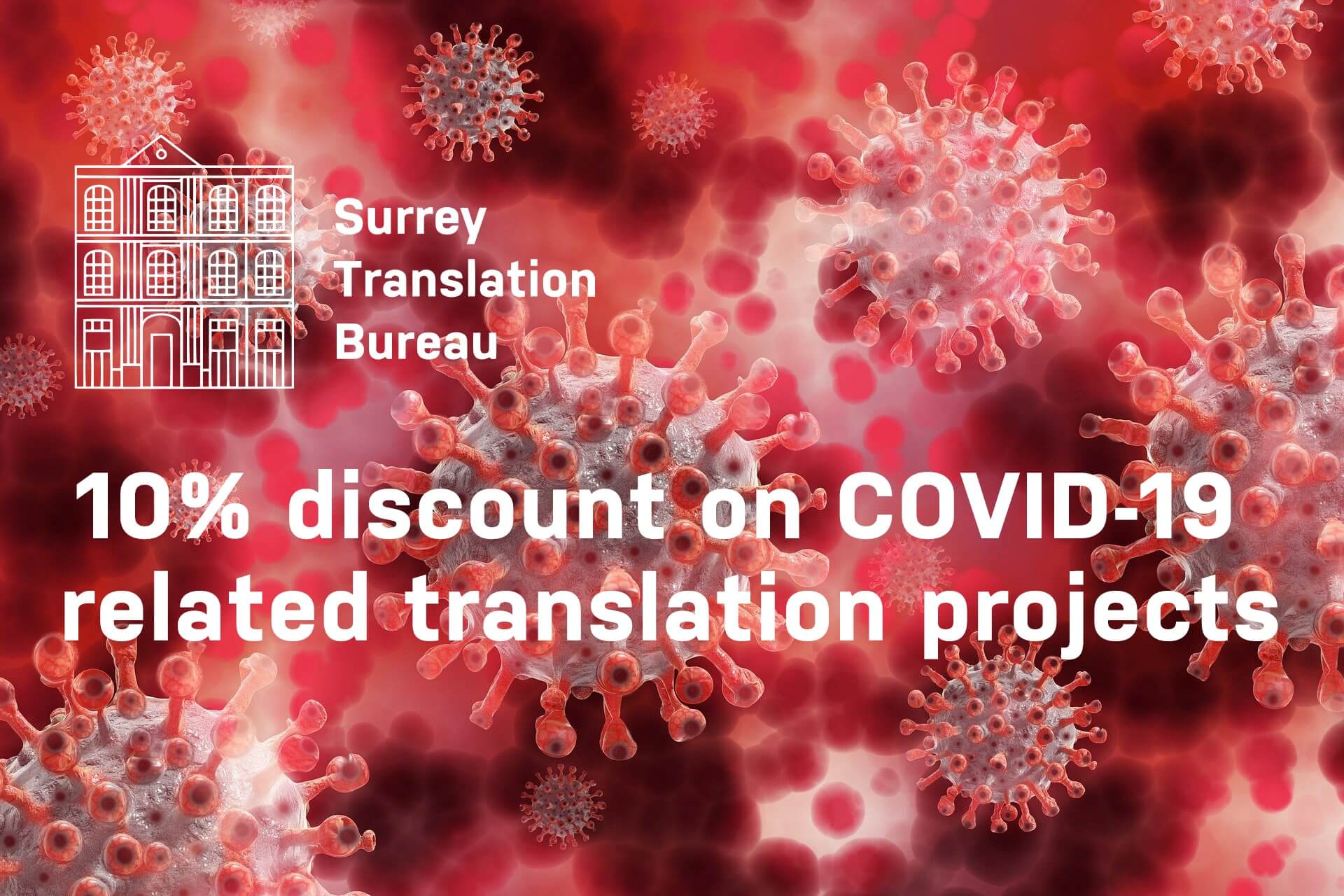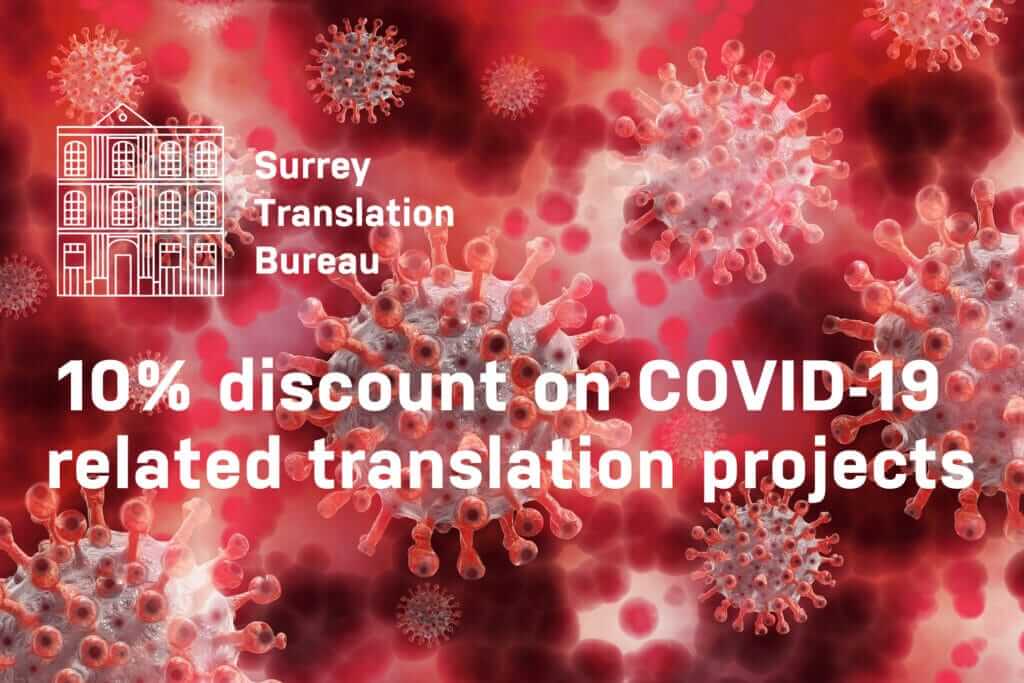 Many of our existing clients, especially in the healthcare sector have actively benefited from this discount. Since it was introduced a couple of months ago, the offer has been used around 90 times. One of the clients to benefit from it is PatientView. They have been getting pandemic related health surveys and press releases translated from us in several European languages.Other clients have also reduced their costs in translation of documents about PPE kits and IFUs (Instructions for use).
This has also meant we are increasingly seeing more material related to COVID-19 requiring translation. For this reason, we have also created a register of relevant specific terms to ensure there is consistency between what we translate and officially released information. We are constantly adding to this glossary as the COVID vocabulary evolves.
Call us on 01252730014 or email hello@surreytranslation.co.uk to discuss this offer and your translation project in detail.