STB training videos go live on the eCPD website
At Surrey Translation Bureau (STB), offering training opportunities to our freelance translators is something we take a great deal of pride in, and we are always looking for new and effective ways to pass on the skills and knowledge that our team here in the office have built up.
One of the perks we offer our translators is training at our annual summer event for freelancers in Farnham (read all about our latest event in this month's ITI bulletin). We have now gone one step further and created a series of videos in order to pass on this training to freelancers who live further afield, and even to other professionals working in the translation industry. We are delighted to announce that STB webinars are now available via eCPD, a platform dedicated to training videos and webinars delivered by professional linguists, and specifically relating to the field of translation.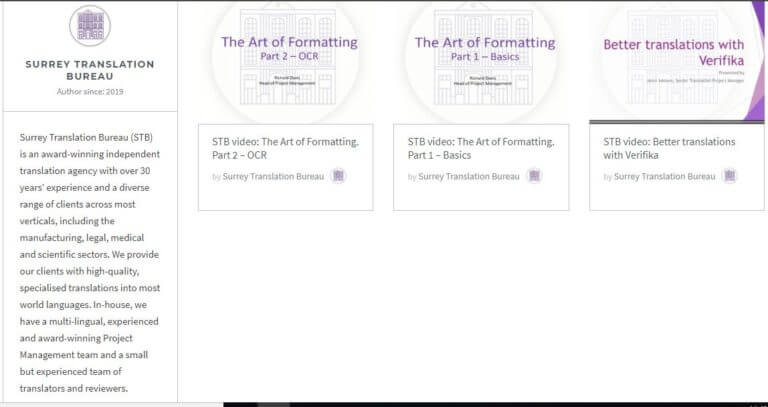 As you may already know, CPD stands for 'Continuing Professional Development' and is a key aspect of any translator's career. Not only is it important to keep an official log of your CPD if you want to become a member of a professional body like the ITI, but freelance life can often mean long periods of time working alone and fewer opportunities to learn from your peers; keeping up with your CPD by watching webinars or training videos is an excellent way to stay connected to the industry as a whole. Webinars can enable you to stay abreast of the latest trends in translation, to start building up knowledge in more specialist areas, or to learn to use a new piece of software. And the best thing (we think!) about our own training videos, is that they are delivered in a way that feels like you're learning from a colleague, much in the way we all do here at STB HQ.
Our STB training videos deal with a range of topics, with the first set now live on the eCPD website covering formatting, OCR software and the quality assurance tool Verifika. There is more information on these videos below, and you can also find full descriptions on the eCPD website. The videos are perfect for newcomers to the industry, as well as seasoned professionals who want to add new skills to their repertoire.
Better translations with Verifika
In our video on Verifika, we explore some of the key functionalities of our quality assurance (QA) tool of choice. As well as picking up handy hints on building customisable profiles, you'll see a live demo of Verifika in action. It's perfect for translators looking to add that extra level of polish to their translations.
The Art of Formatting – Parts 1 and 2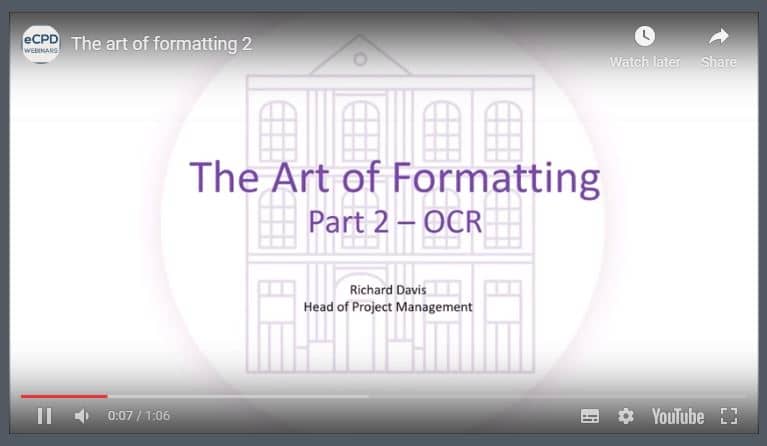 In the first two parts of our formatting series, we explore some of the most useful functionalities of Microsoft Word as well as some of the best OCR tools on the market. It's perfect for translators who would like to take on .pdf to Word jobs, or prepare .pdf files for use within the CAT tool environment.
We'll be adding more videos to the collection over the coming months, so stay tuned for other ways STB can help you expand your skillset and increase your profitability. Call us on +44 (0) 1252 733999 or email cpd@surreytranslation.co.uk for more information about these training videos.
By Amey Higgon