Plunet: An exciting new change!
At the start of this financial year, Surrey Translation Bureau went live with its strategic goal of implementing new and exciting translation management software called PlunetBusinessManager. The software helps to monitor and track our translation projects from start to finish, right from a quote request through to invoicing and account management. We pride ourselves on offering efficient and knowledgeable project management and we believe PlunetBusinessManager will assist us in ensuring our customers receive excellent and punctual deliveries, all whilst meeting their individual requirements. Here are just a few ways that our new tool will benefit you, our clients: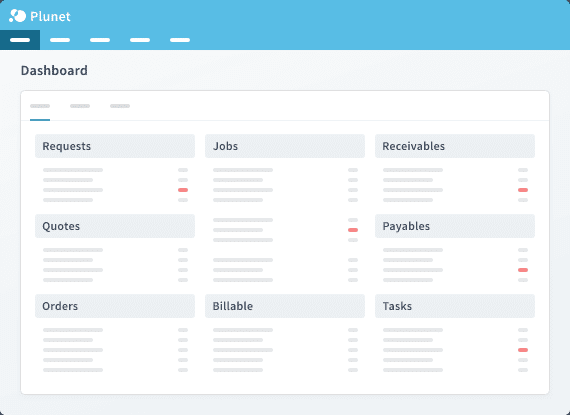 Improved project tracking
Plunet's dashboard allows our team to keep a watchful eye on what's what, in order to guarantee you get your files on time – if not before!
Upgraded sales history recall
When a client is on holiday, ill or has left the company, we often get called up by their colleagues who are left in the dark as to what to do with a translation request. They may not be aware what service has been previously provided and under what terms. Fear not, we can help! We store previous sales and language pairs offered, so we can ensure that even if you aren't quite familiar with the process, you can trust that we know what we're doing!
Precise translator history
Our project tracking means that we can check who translated your previous projects and select them again and again to ensure your brand message and documentation is translated consistently. It's important that if our translators ask questions about a project, that you don't have to keep repeating yourself too, and by tracking our translator usage carefully, we can be sure that the translator working on your project already has all the answers.
Documented GDPR compliance
PlunetBusinessManager offers strict options for monitoring and adherence to agreed retention periods for data collected from quotes, orders and invoices. What's more, all changes related to client entries are tracked, with strict user rights groups to ensure that staff can only view content relevant to their job.
Refined account management
We value regular contact with our clients and we place great emphasis on making sure that we continue to offer you the most appropriate service to meet your translation requirements. By using its client relationship features, PlunetBusinessManager helps us to monitor client discussions and support account management transparency for all parties working on your project. This ensures our team are all on the same page when it comes to your translations!
We will keep you informed of any changes or updates that may affect you, but if you want to know more please feel free to get in touch via hello@surreytranslation.co.uk and one of our team will get back to you.
Written by Hannah Stacey