Challenges of teaching English as a foreign language
Welcome to the second blog in our native English series. We've been exploring the value in learning English from a native speaker, and how using a native English translator can really affect the quality of your translation. In this edition, we'll explore the aspects of teaching English as a foreign language that our colleagues found challenging.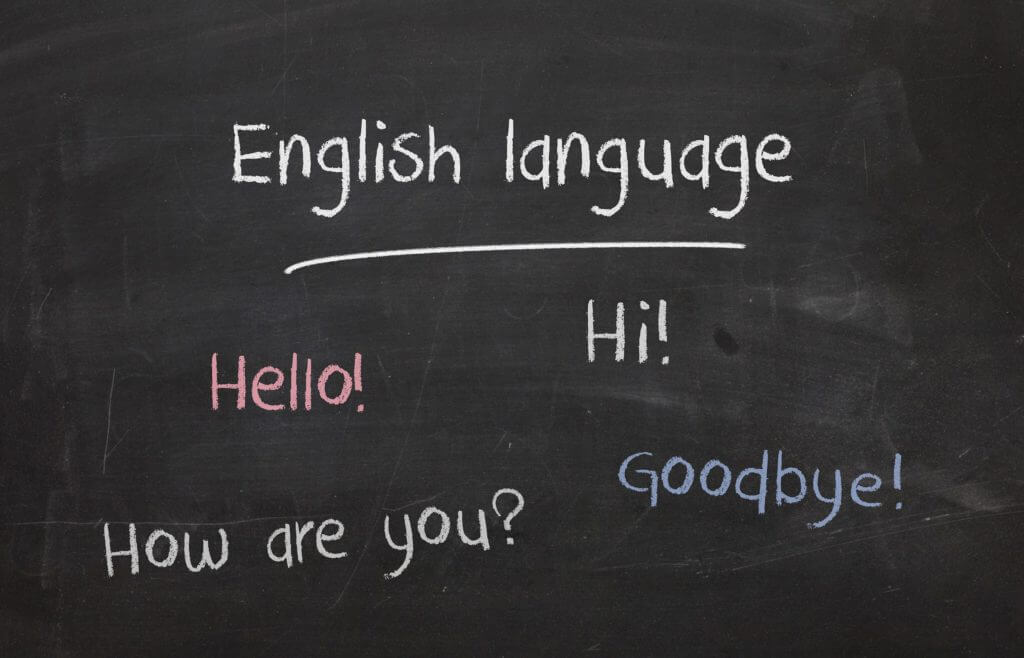 English is a notoriously tricky language to pick up, mainly because we have a fair few rules (all with exceptions, of course), oddities and a lot of idiomatic phrases that aren't used anywhere else.
Idiomatic language
The first hurdles were vocabulary and turns-of-phrase. Idiomatic language plays a huge part in demonstrating the depth of knowledge of a language, but it can be a very tricky thing to learn, as well as teach, as the concepts are often so deeply embedded in culture. A perfect example was, "trying to explain why a task will be 'a piece of cake' to a Polish student who doesn't quite find it 'a roll with butter', as they'd say at home!" Although challenging, one of our colleagues found this aspect really rewarding – if a student can use idiomatic language appropriately and confidently, it shows a real command of that language, and helps them understand some of the culture surrounding it.
Habit
As English is generally considered to be the international 'lingua franca', a lot of our colleagues found themselves teaching students who had been learning and using English for many years already. Sometimes, this meant that the teachers had to undo years of bad habits and try to retrain the students to think about their use of grammar and 'faux amis' (or false friends, that is to say a word or expression that has a similar form to one in a person's native language, but a different meaning). More often than not, bad habits evolve from using English vocabulary in the same grammatical construction as the speaker's native language. For example, many French speakers will say 'I have 30 years', in an attempt to tell someone their age. In English, we use the verb 'to be' when discussing someone's age, so a speaker would say 'I am 30 years old', but the French phrase 'j'ai 30 ans' uses the verb 'avoir' (to have).
Heteronyms
One of the most confusing aspects of English is the large difference in meaning between seemingly similar words. One of our colleagues had a very difficult time trying to explain the difference between 'close' by (position) and 'close' (to shut) to their group of Spanish students – they really struggled to hear and replicate the difference between the s's. More examples of heteronyms are 'bow' (tied with a ribbon) and the 'bow' of a ship, or 'lead' (for a dog) and 'lead' (metal element).
Tone
Another interesting hurdle we came across as teachers was tone. When one STB colleague was tasked with teaching English for a business setting, it became apparent that terminology wasn't going to be the main issue – the students were struggling with "the British way of dealing with things". By this, we mean lots of apologies, the 'customer is always right' attitude, and overly polite expressions that seem to dictate the way we communicate in a professional environment. Other cultures are much more direct, usually arguing why and wanting to explain, leaving no room for ambiguity or mistake. When communicating with a British client, however, the students were taught that they would be expected to explain why, but also offer a solution and most importantly, empathy and understanding.
Next week will see our final instalment in this blog series – come back to find out the lessons we brought back with us and any advice we'd give to those in the industry. Please contact us at hello@surreytranslation.co.uk or on +44 (0)1252 730014 for more information on the services we offer.
Written by Jessica Truelsen