Translation guide for businesses
Clients are often asking us what the translation process involves, particularly if it is the first time they have had to work with other languages. The answer to this question can vary from client to client and is very much dependent on how you intend to use the results.
Some clients see translation as a low-cost means of increasing sales. With the advent of tools such as Google Translate, this notion of a straightforward push-button solution seems to be increasingly prevalent.
Naturally, it is in our interest to underline the limitations of free tools like these and to recommend the use of professional translation services instead. The truth is that these free tools can perform well, but only if you correctly set your expectations in terms of what you hope they will achieve.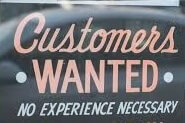 Equally, a high-level, professional-quality translation may be far beyond the scope of your requirements and may therefore represent an overly expensive option with very little ROI.
What are your exact requirements?
So, you have decided you want to make your products or services available in overseas markets. If you can reach a wider audience, you can reasonably expect to increase your sales. So, what should you do? Well, you first need to identify precisely what it is you want to achieve by having your product or service translated.
Many companies go for the bottom line first, i.e. the cheapest quote wins. This approach will ensure a cheap translation, often with a quick turnaround, and the vast majority of translation companies will handle this with varying degrees of success. You might get lucky and end up with an accurate translation, or the final product might only give you a rough idea of the source content.
However, it may be worth considering an alternative. Think about how long it took you to prepare your product for your 'home' market. If you spent hundreds of pounds, and months preparing the source copy, and a few weeks adjusting the design and layout, why would expect your translation to be delivered in a week for the lowest possible cost?
More to translation than meets the eye
Translation is not merely a case of exchanging English words for their foreign counterparts or vice versa; in fact, there are many factors at play, including context, cultural understanding, language structure and, in some cases, specialist terminology.
Unless you define your precise requirements right from the outset, you may find you are unhappy with the end result, and may even miss out altogether on the potential customers you were trying to gain. Be sure to structure your 'translation brief' with clear and precise instructions, and outline your expectations in detail.
If you would like more information about our professional business translation services click here to learn more or email hello@surreytranslation.co.uk to get in touch with us.
Written by Jayne Martin