Pets at work
While you may not often see our pets at work, they are always busy behind the scenes offering motivation, creative inspiration and therapeutic support to the STB team. Sometimes their roles go even beyond these valuable tasks. In celebration of their hard work, we have decided to officially recognise their contributions!
We ran a social media campaign requesting our friends and followers to suggest suitable job titles for our office pets. We received so many replies that it was difficult to narrow it down to just one for each furry friend, but after much deliberation, we have come up with this 'alternative' organisational chart for Surrey Translation Bureau: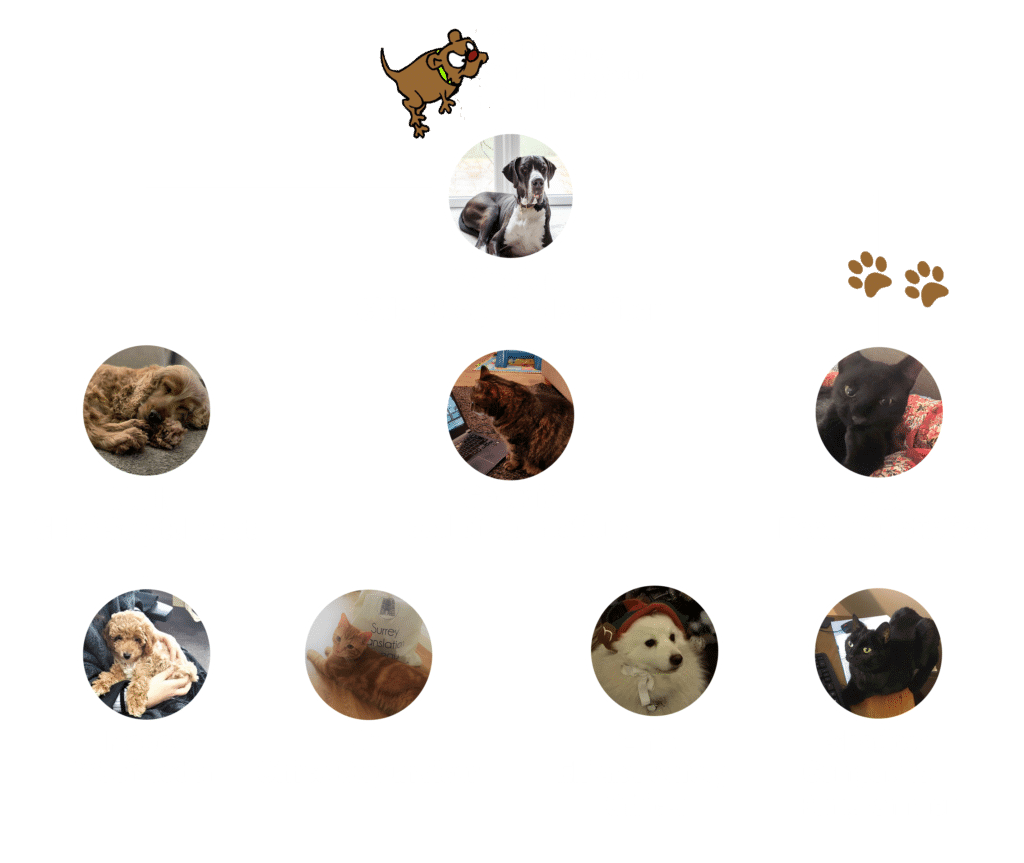 We spoke to the newly appointed Chief Executive Pawficer, Winston, about his new role and he had some very inspiring words to say, "Woof, woof, bark, woof!"
If you still want to work with our 'human' team (no judging if you prefer this fluffy team!), get in touch today.