Grow with us
Here at STB, we pride ourselves on offering graduates jobs that provide an opportunity to learn, grow, develop and lead. With a focus on training and developing expert staff, we can offer jobs that are full of continual new challenges and allow you to grow professionally.
Whether it's through developing new skills, taking on new responsibilities, or working your way up to leadership roles, a job at STB is a job that will grow with you.
As a company of around 20 people, we're small enough that anyone working here can make their voice heard, and even newer staff can have their say and offer suggestions to steer and strengthen the company, so that we all succeed together.
At STB, we believe that loyalty is a valuable asset, and we reward it with trust, freedom, and opportunities. We're looking for colleagues who feel the same way, who want to play an important part in a growing company and make their mark on the industry.
---
A rewarding role
Below are some of the many benefits that a role at STB can offer you: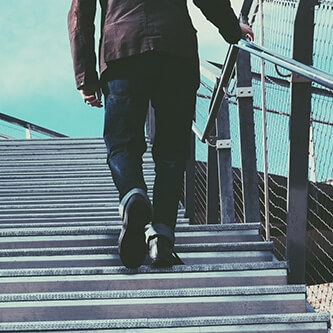 Here's what some STB employees have had to say about their experience:
"I started at Surrey Translation Bureau straight out of my Masters, expecting to be at STB perhaps for a year or two. Before I knew it, I was learning a huge amount about the translation industry, taking on exciting responsibilities, contributing my thoughts and ideas to the company's development, and eventually managing a full team of staff. The training and opportunities I have been given have helped me develop and learn far more than I did at University, or in any other job I've had. Ten years' later and every day still poses a new challenge and opportunity for learning."
Some of our team also share their experience of working at STB here:
---
Our values
Surrey Translation Bureau is committed to training and developing expert staff with a well-established training programme and performance management procedure. Perhaps that's why we're the first-ever winner and only two-time laureate of the Institute of Translation and Interpreting's award for Best Corporate Member. It might also be why our colleague Greg Hyne recently picked up the 2020 award for Best Newcomer!
We pride ourselves on being:

Adaptable… to every situation and task

Passionate… about what we do and the industry we work in
Dedicated… to supporting our clients, suppliers and team
If you think that you're the right fit to join our fantastic team of translation experts, please apply for one of our vacancies by sending your CV and cover letter to careers@surreytranslation.co.uk. We're looking forward to receiving your application!
See current positions
Internships