'12 days of giving' charity campaign
The last two years have been difficult for many of us, especially the vulnerable and those who have been particularly affected by events. The need for community care, effective communication and safeguarding has increased enormously. The challenges of the pandemic have also highlighted the role charities and other non-profit organisations play in offering support to those who need it most.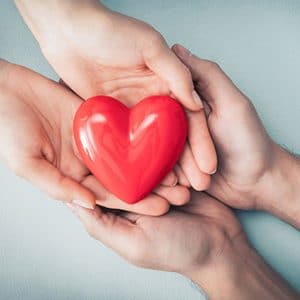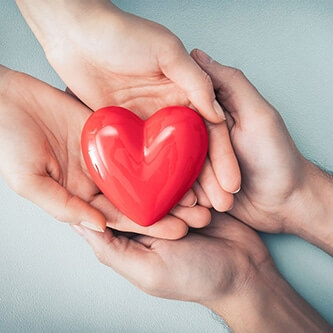 So, in 2020, instead of keeping up our annual tradition of sending physical gifts to our clients, we here at Surrey Translation Bureau (STB) decided to make donations to some of our clients' preferred charities.
And once again this year, we wanted to support charities that have been working tirelessly to keep the community together in these difficult times. We have therefore been running a '12 days of giving' campaign this December. Our clients and colleagues chose twelve wonderful charities and we made donations to each one of them.
Here are the charities that we are proud to have helped:
1. Your Sanctuary
Surrey-based charity Your Sanctuary provides sanctuary, support and empowerment to survivors of domestic violence.
2. Guide Dogs for the Blind
Guide Dogs is a wonderful charity that provides support, skills and dogs to those with sight loss.
3. Translators without Borders
On the third day of our '12 days of giving' campaign, we donated to Translators without Borders, a non-profit organisation that helps people get access to vital information despite language barriers. We have also offered financial support and pro bono work to them in the past to provide language solutions to communities in crisis.
4. Thames Hospice
Thames Hospice offers world-class palliative and end-of-life care and support to people aged 16 years and over across East Berkshire and South Buckinghamshire.
5. Dogs Trust
With many of our clients and team members being dog lovers, there was bound to be a charity looking after dogs here! The UK's largest dog welfare charity, Dogs Trust, cares for over 15,000 dogs each year through a network of 20 rehoming centres in the UK.
6. Macmillan Cancer Support
STB has been proud to support the wonderful work done by Macmillan Cancer Support over the years through fundraisers and donations. The organisation provides emotional, physical and financial support to people with cancer.
7. Great Ormond Street Hospital Charity
For the 7th day of the campaign, STB donated to the Great Ormond Street Hospital Charity, which supports the hospital of the same name in London. The facility offers the UK's widest range of specialist health services for children.
8. Médecins Sans Frontières
An international, medical humanitarian organisation, Médecins Sans Frontières works towards saving people's lives in conflict zones, natural disasters and epidemics.
9. NSPCC
NSPCC is a UK-based charity instrumental in preventing abuse, helping rebuild children's lives and supporting families.
10. PEN International
STB have been providing translation services for PEN International since early 2019. This international organisation defends freedom of expression and promotes literature worldwide.
11. Compassion in World Farming
Headquartered in Surrey, Compassion in World Farming is a charity supporting the goal of ending factory farming in the EU and elsewhere. Here at STB, we are proud to have them as a client.
12. Phyllis Tuckwell Hospice Care
We decided to go local for the final day of our giving campaign. Phyllis Tuckwell Hospice Care is a Farnham-based charity that provides support and end-of-life care to those living with an advanced or terminal illness.
The STB team are passionate about giving back to the wider society and take part in many fundraising campaigns, supporting charities such as Endometriosis UK and Macmillan Cancer Support.
Please visit our charity updates page to find out more: https://www.surreytranslation.co.uk/charity-updates/.