Translation of technical manuals from German into English
Founded in 1956, Doepke is a pioneer in technology that allows the safe use of electricity. They manufacture residual current circuit-breakers and other protective devices for electrical engineering, for use in both residential and industrial buildings. Surrey Translation Bureau (STB) has been working with Doepke since 2011, translating technical manuals and product specifications from German into English and sometimes Spanish too.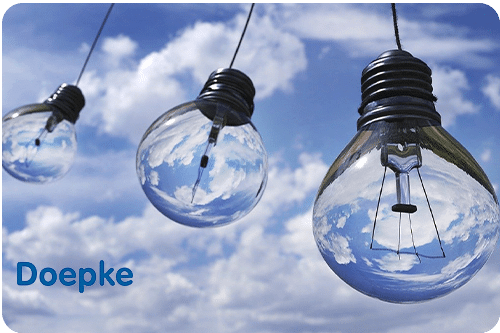 "We have been working with Surrey Translation Bureau (STB) on several marketing and sales projects for almost ten years. STB translates technical manuals and product specifications from German into English for us. The translations are always delivered on time and in a high standard quality. We really appreciate the quick and constructive communication and can recommend the cooperation. We look forward to continuing our good collaboration with STB."
Expanding the 'language' circuit
Doepke has operations in various countries, with its headquarters in Germany. To ensure that technical information about their products and technology is accurately conveyed to their distributors and customers on a global level, Doepke counts on STB to get these details translated out of German, mainly into English.
Establishing an effective flow of current
We are fortunate to have a non-industry client that already has the same specialised translation software that we use here at STB. This allows the client to send us their documents in a format that requires no conversion work on our end before beginning the translation process.
Initially, it was a learning curve for both the client and us. As we learnt more about the electrical engineering sector and our client's preferred terminology, they were honing their knowledge on the translation software in order to work more efficiently and get a more accurate end product. The new workflow we devised together with the client involved, for instance, the client unlocking (or sharing) certain sections and repeated/matching text within the documents they sent to us so we had the bigger picture and more reference material to work with. This in turn allowed us to offer more accurate translations. In addition to this, with the increased frequency of projects with limited amount of text we were seeing, we offered the client a collecting purchase order system to avoid charging them a minimum fee for each project, thereby minimising costs and reducing admin for the client.
With this efficient process in place, we look forward to further amplifying the work we do with Doepke!