Translation of books from Brazilian Portuguese to other languages
SDK Publishing LLC is a family-run publishing company based in the US. They support their writers every step of the way, from the conceptual phase and rough draft, through to editing and publication. SDK Publishing take pride in helping authors produce high-quality, interesting and entertaining books.
The company believes that every author has a story to tell, and that every story deserves to be told. They ensure their books gain international exposure and readership with distribution across multiple channels and languages. This is where Surrey Translation Bureau (STB) comes in. STB started working with the publishing company on the translation of two books from Brazilian Portuguese into several other languages in early 2020.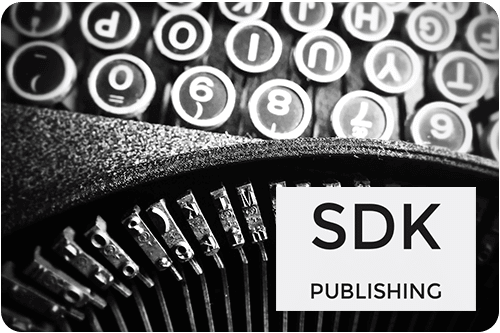 "We started our company in early 2020 and knew right away that finding a translation company would be key to helping us achieve our goals. It took some research to find STB and we are glad we found them. Their work has been all-encompassing, from helping with the editing, through to translation, and also marketing. It has been a pleasure working with their linguist teams and project managers. Thanks to them we have been able to breathe life into our authors' works. We thank STB for offering such skilled work even to new companies like us here at SDK Publishing."
A new chapter
STB's translation services were referred by a supplier to SDK Publishing in April 2020. Our first project together was translating two fiction books, both part of the same series, from Portuguese (Brazilian) to English (USA), as well as editing the original Portuguese. In line with SDK Publishing's belief to make literature as accessible as possible, the books – made up of around 120,000 words – have been further translated into Spanish, Italian, German, French, Russian and Chinese.
Just as SDK Publishing are able to guide their authors, as professionals in our field, STB was able to help the publishing company with their first translation venture and quickly established an efficient workflow with them. From the very start, SDK Publishing and the STB Project Manager and Account Manager had a clear line of communication when it came to discussing what services and procedures would be required for literary translation.
A different genre
Literary translation is very different from all other forms of translation. It normally involves large volumes of texts, which increases the time scale of the project and makes processes more complex. It's also safe to say that a simple literal translation won't suffice. For a fictional texts, the emotions that the author evokes in the original language need to be preserved in the translations too. There may also be cultural, historical and political references that wouldn't make any sense were they to be translated literally. Therefore it's important to use experienced literary translators who have a deep understanding of the target country's cultural and political sensitivities.
STB curated a team of specialist literary translators for both the translation and revision of the novels, who precisely met this brief. This has been an ongoing task for our Resource Management team, as each time SDK Publishing has approached us about venturing into additional markets (and therefore new languages), we have to ensure that we have the best team in place in order to meet their needs.
Epilogue
With the books gaining more popularity in international markets, SDK Publishing have also asked us to translate them into Arabic and Hindi, for which we are currently putting together bespoke teams. Looking forward, there are plans for translation into Japanese for 2022, along with the author penning a third book for the series, which we're sure will be equally as successful and we look forward to translating it as well!