SEO and website translation into Italian, French and Spanish
Founded in 1961, Air Partner is a global aviation services group providing aircraft charter, aviation safety consulting & training solutions and aviation managed services to industry, commerce, governments and private individuals, across civil and defence organisations. As part of a rebrand, they approached STB for assembling a glossary of SEO terms and doing website translation into Italian, French and Spanish, ensuring the translated content was optimised for the target country. We are currently working on this project.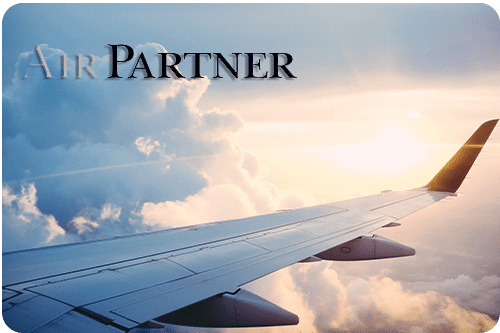 "We are very happy to work with Surrey Translation Bureau on all translations we need for marketing purposes. The translations are of good quality and always delivered on time. They work in a very structured way and we always receive quick feedback on enquiries or any email we send."
Take off
To begin with, we were provided with a list of key terms used throughout the English website. Our team of translators then researched each term within the keyword planner tools in their native languages to create a glossary of corresponding terms in Italian, French and Spanish.
These glossaries were sent back to the client to check through and make sure they were happy – we do this because they are the industry experts, so their in-country teams would more easily recognise a key term if it was not commonplace for their target market.
Once we received the glossary back from the client with any necessary amendments, we turned it into a termbase or a reference set for our linguists to work with and started the translation and revision process. The team was instructed to use the SEO terms as much as possible to optimise the website content in all required languages.
A smooth flight
We keep the client updated throughout the process, so when we realised that Spanish often loans English terms within the client's industry, we had a discussion with them about how they would like us to proceed. We had the choice of either translating the terms into Spanish to make the content more accessible to a wider audience or keep the English terms as per the aviation industry norms. The client decided on the latter, so we went ahead with using the English words before sending the final version to the client for any necessary changes.
As part of an ongoing process, once the translation and revision steps are complete, the files are sent back to the client for final checking and any edits they wish to make to the content.
A frequent flyer
Air Partner Plc came on board with us in March 2017 and since then we have done a lot of work with them, including website translation. We are excited to be playing our part in their online expansion now.