Legal, financial and tax documents from different languages to English
Quipsound are an international VAT recovery service provider based in the UK. They have been offering industry-leading services for nearly four decades to globally renowned brands as well as European and local SMEs. Surrey Translation Bureau (STB) has been offering financial translation services to them since 2011. We have been translating time-sensitive documents from various languages into English on a regular basis.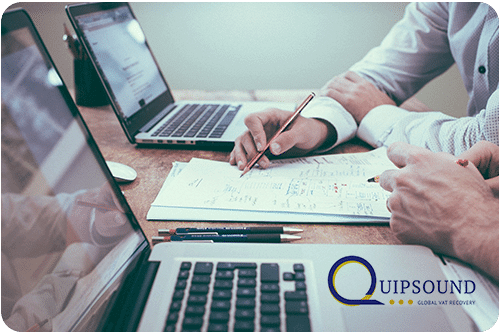 "We trust STB to get our work 100% right, all of the time, and in doing so protect our long-standing reputation and that of our clients to whom the work relates." Quipsound
In the nick of time
A major part of what we do for Quipsound is translation of legal and tax documentation from international tax authorities. Quick turnaround and accuracy are extremely important for their end clients, which makes it imperative for us to deliver high quality translations in the set time frame every time.
Building up our assets
Luckily our long-term relationship with the client has enabled us to assemble a bespoke team of translators and project managers who have expertise in the field of taxation and law as well as first-hand knowledge of Quipsound's conventions and workflows.
These specialists make it possible for us to promptly respond to the client's requests for translation of legal and financial documents from a range of languages such as Polish, Hungarian, Slovak, Slovenian, Czech and others, providing a two-stage service – translation and editing – on a very short notice.
Investing in a long-term solution
The key to this very successful workflow has been the continuous dialogue between the client and our team and openness to new ideas that has enabled us to provide critical services on terms that would otherwise be impossible to meet without compromising on quality.