Speaking louder than words: theatre and translation
There's an adage that says the words we use only make up seven per cent of communication and occasionally I think there's something in it, especially when I'm at the theatre. Millions of us study Shakespeare at school – whether we like it or not – and, by the time we leave, we can usually read it aloud fairly confidently, even if we're not always entirely sure what he's waxing lyrical about.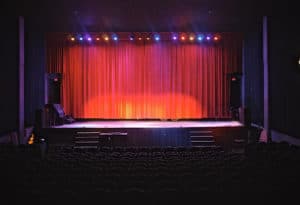 However, in the metaphorical hands of a great actor like Sir Ian McKellen, who recently played the lead in King Lear at Chichester, Shakespeare's hard-to-decipher words are transformed into a powerful depiction of humanity in its many guises. There are many unseen elements to this: research, rehearsal, direction, even McKellen's experience of playing Lear in a previous production, but these aspects are manifested in the physical presentation of the words.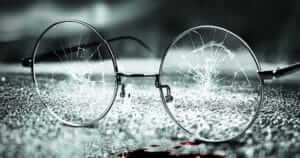 In the case of someone like McKellen, the impact is a lot greater than when we mumbled our way through 'this sceptred isle … ' or 'to be or not to be … ' in double English. Same words, different effect.
However, none of it has any effect without the foundation of the text. In the modern age, we are bombarded by visual or audio portrayals of the written word, from TV adverts to Hollywood blockbusters, comics to audiobooks, and the text always lies at the heart. After all, what would James Bond be without some carefully crafted one-liners?
The words are even more crucial when we talk translation: When a text lands on a translator's desk, that seven per cent of the message being communicated is all that they have. They may have pointers from a client, or know it is a certain genre, but the 93% of body language, emphasis, facial expressions and the rest has been stripped away.
As such, these two industries, theatre and translation, have more in common that you might think. Both have at their centre a receptive audience, on whom there is a direct impact. Both industries' main agents of communication are not, in fact, the primary producer of the source text, but those that give life to its content for their audience. Both hinge on the importance of the written word and its interpretation.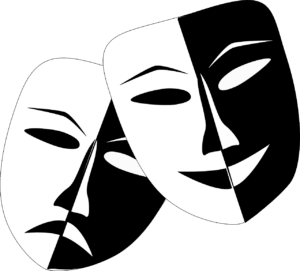 Gleaning extra details as part of the translation process, is therefore incredibly useful. In fact, in project managers, we have an industry role that largely focuses ensuring a client's translation requirements are met. Their conversations with the client are just as important as the translation process itself, as they shape the approach of everyone involved with the project, much like a theatre director.
Throughout my internship at Surrey Translation Bureau, I have collaborated with enthusiastic project managers who take the time to understand their clients and what they want to say. This not only appeals to the linguist in me, but also shows appreciation of the importance of getting to know those you're working with. No wonder they were awarded the Project Management Team of the Year at the recent ATC conference!
They understand that, while words are the most crucial part of the process, there is so much more to translation. If someone on a stage has ever asked you to lend them your ears, then I reckon you might just agree with me.
If you have any important document/s to translate, why not utilise the expertise of the award-winning Project Management team at Surrey Translation Bureau! Email hello@surreytranslation.co.uk or call 01252733999 to discuss your translation project with a member of their team.
Felix studied Drama and German at undergraduate level, acting in and directing pieces as diverse as Marlowe's Doctor Faustus, Sondheim's Into the Woods and Brecht's Pauken und Trompeten (in German), before going on to pursue an MA in translation. With experience as an occasional amateur performer and regular reviewer for A Younger Theatre, as well as various linguistic projects, Felix has a keen insight into these two surprisingly similar industries, where language is king.