Translate German To English
Do you require the professional help of a linguist? Perhaps you have a document that you would like to translate from German to English? Or maybe in your profession you receive documents in various languages, and are concerned the translation isn't clear? If so, look no further than Surrey Translation Bureau for all this and much more.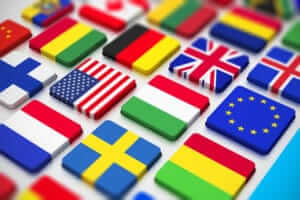 Our dedicated and qualified team of professional project managers and translators will provide you with the perfect English & German translations. In addition to our core translation service, we also offer editing, revision, typesetting, and many other services. We provide a high-quality, comprehensive and professional service to all of our clients.
Whilst using various apps and websites can help to translate a document, things can often get lost in translation. Important information can be lost, and data can be misunderstood. It's wise to invest in the help of a specialist translation agency who will manage every element of your translation professionally.
When you choose us, we'll provide you with a quote and deadline as to how long it will take to complete your project.  One of our dedicated project managers will oversee your translation. They will complete the project efficiently, and to the very highest standard. Because we want to make sure every customer is 100% satisfied, our project managers are on hand at all times.
Here at Surrey Translation Bureau, we offer a complete translation service and are here to help. We're dedicated to providing a first-class service, and can translate a variety of languages, all of which are proof-read by native speakers of your target language.
We would be delighted to answer any questions you may have regarding translations from German to English, and vice versa. Contact us on 01252 601 058 or email us your query at hello@surreytranslation.co.uk for a quote or to discuss our services.