Just enough time to do a quick end-of-2017-and-looking-forward-to-2018 blog. A small contribution to STB's very busy and creative social media team effort – especially by marketing and resource managers Marya and Allison.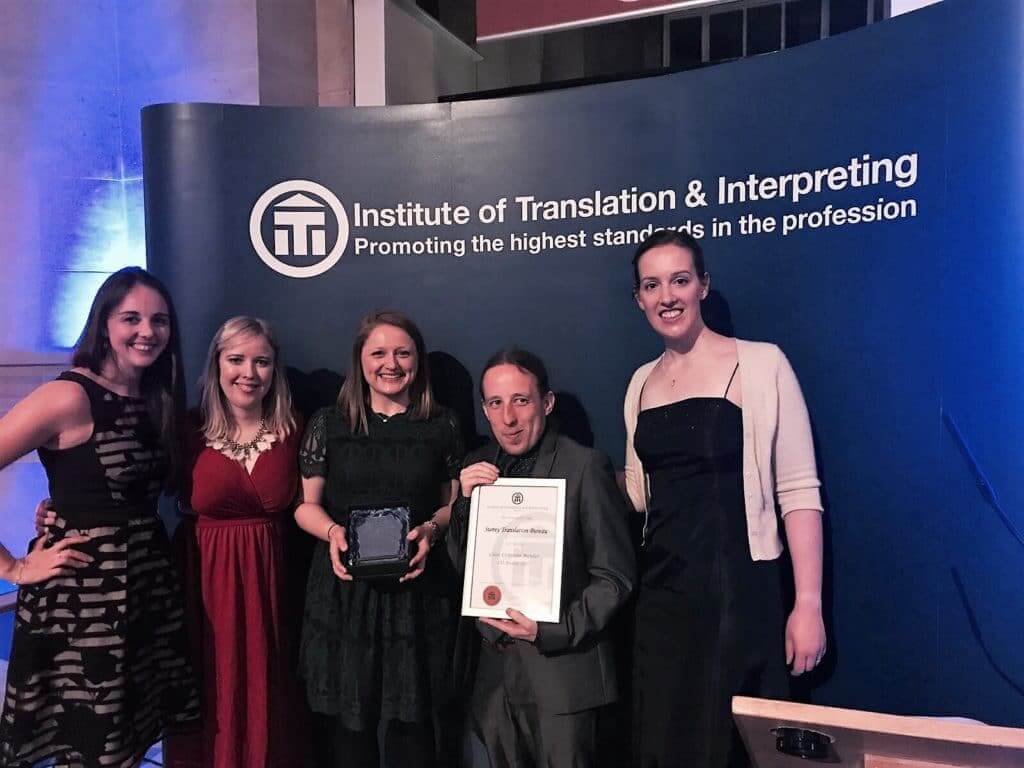 You may have heard we won two awards this year (that's TWO awards THIS year) from the Institute of Translation and Interpreting and the Association of Translation Companies. Coincidentally we also presented at their conferences. Thank you from me again to everyone who made that possible.
We've also had a couple of brand new STBabies joining the extended family – welcome Maxim and Chloe – with a few more on their way. However it may be some time before we start letting any of them work on translation jobs.
As ever we've also had the STB travelling bag looking cool and fashionable in exotic holiday locations, plus a competition for the general public to find it around Farnham. At the moment on Facebook you will find an advent countdown of us in Christmas jumpers jumping out of a box and the ever-amusing Christmas animations. There's also a whole year of news and views of world events from a languages perspective, and things we've been doing as a company and individuals (after all, we are all individuals…)
So scroll back on Facebook, Twitter and Instagram because we shamelessly want those likes and comments!
A reminder that we're more than happy (in fact we lurrrve it) to offer advice, work experience, internships and the like to anyone interested in the translation industry. So if you're already a translator or thinking of becoming one then get in touch with us in 2018. We've even got some blog articles from our 2017 interns that might be worth a peek.
And finally, for any clients or potential clients reading this, then we'd equally lurrrve to hear from you more in 2018 – as the pitch goes – to learn more about what you do, and explain more about what we do and how.
Happy Holidays and New Year!