Translators near me
Surrey Translation Bureau: A certified translation agency
Surrey Translation Bureau is a professional translation agency based in Farnham, Surrey. We translate all documents and websites in most languages for all types of businesses. We offer professional translation services for every business sector and subject. Contact us to find out how we do it. What you get working with us includes- client-centered solutions, dedicated project managers, quality control assurance, qualified native translators, translation software expertise and so much more.
Why work with Surrey Translation Bureau?
• Surrey Translation Bureau (STB) is independently certified to the general business quality standard BS EN ISO 9001:2015, the BS EN ISO 17100:2015 standard and the post-editing machine translation standard 18587:2017, both of which set out the requirements for the provision of quality services by translation service providers.
• STB has become one of the first Corporate Accredited Language Service Provider (ALSP) Members of the Institute of Translation and Interpreting. The Corporate Accredited Language Service Provider membership category is for businesses or organisations that have been a Corporate LSP for at least three years and can demonstrate an ongoing contribution and commitment to the profession and to the ITI.
• We were shortlisted for the 2019 Surrey Business Awards, under two categories, Best Customer Service and Professional Services.
• We have twice received the Corporate Member award from the Institute of Translation and Interpreting in 2017 and 2019. The last award was in recognition of introducing a key account strategy and improving our range of services, resulting in an increase in repeat business and the growth of many client accounts.
• In-house, we have a multi-lingual, experienced and award-winning Project Management team and a small, but experienced team of translators and reviewers. We have a network of around 500 freelance translators, all of whom are subject to our rigorous onboarding process. With us, you get native, qualified translators for your translation projects. 
---
What services do we offer?
Our offerings a wide range of language services:
– core translation
– revision
– editing
– localisation
– additional services such as legalisation, post editing of machine translation, subtitling, DTP and internationalisation of SEO terms.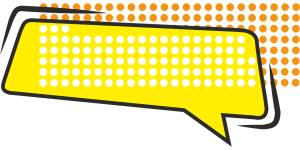 At STB, we translate between English (UK/US) and most world languages. Whether it's English to German translation, German to English, English to Arabic or Chinese to English, we'll have you covered. Alternatively, we can find resources for other language combinations, e.g. from German to Spanish or Arabic to German.
Searching for 'translators near me'? Find Surrey Translation Bureau!
---
What content do we translate?
Due to our diverse client base, we work with a wide range of source material across most formats, and offer:
– legal translation
– certified translation
– translation of training material
– translation of financial documents and reports
– website translation
– translation of marketing documents such as brochures, ad copies and social media content
– translation of product packaging, including ingredients lists etc
– technical translation of product description, user manuals and RFQs and tenders etc.
---
Who do we translate for?
– Translation services for companies
From the translation of financial documents and presentations to websites and technical manuals, we pride ourselves on providing the best solution for our business clients, whether small local firms or international corporations.
— marketing
—financial services
— manufacturing
— legal
— medical 
— aviation
– Translation services for professional organisations
Whether it's an association of lawyers or a society of engineers, we have the experience to offer you and your members the right language solution for all your legal or operational documents.
– Translation services for the public sector
We help UK and oversees organisations reach out in different languages by offering them professional translation services. Even with multiple languages, tight budgets and need for quick turnaround, we always provide accurate translations.
– Translation services for charities
We appreciate translating for the charity sector involves sensitivity towards complex issues, cultural nuances and demographic differences, all of which are considered in translator selection.
– Translation services for individuals
If you need a translation of personal documents, e.g. to buy a property abroad, sort out a will, get married or apply for a visa, we have the right solution for you along with relevant legalisation options.
– Translation services for other language service providers
We are regular suppliers to some of the biggest Language Service Providers (LSPs) in the world, especially for translation and localisation into UK English. You can rest assured that we'll be a reliable partner and work to understand and meet your clients' requirements.
"We have been working with Surrey Translation Bureau (STB) on several marketing and sales projects for almost ten years. STB translates technical manuals and product specifications from German into English for us. The translations are always delivered on time and in a high standard quality. We really appreciate the quick and constructive communication and can recommend the cooperation. We look forward to continuing our good collaboration with STB."– Doepke
Get in touch today for professional certified translation services in the UK.