Need help translating an Arabic document? STB can help!
Our dedicated and qualified team of professional project managers and translators will provide you with the perfect English & Arabic translations. In addition to our core translation service, we also offer editing, revision, and many other services. We provide a high-quality, comprehensive and professional service to all of our clients.
First spoken in Iron Age North-Western Arabia, there are now over 1.6 billion Arabic speakers. Residents of over 27 countries speak Arabic today! So are you having trouble finding a translator for Arabic translations? Look no further. Surrey Translation Bureau can help you translate any Arabic documents you need.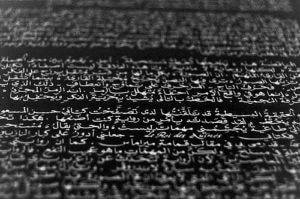 Many people find it difficult to understand the language, but many more struggle to read and write the language. It is written in abjad script, which runs from right to left across the page. This means many people can find Arabic a difficult language to read and write.
We are a trustworthy organisation, and we prioritise confidentiality for our clients. As a result, our customers rate us very highly. Here at Surrey Translation Bureau, we strive towards the best with every document. We make sure every piece of work that we do is both perfectly analysed and translated.
Get in touch with us today and we can instantly provide you with a quote and deadline for Arabic translations. One of our dedicated project managers will oversee your translation. They will ensure everything is completed efficiently, and to the very highest standard. Because we want to make sure every customer is 100% satisfied, our project managers are on hand at all times.
We would be delighted to answer any questions you may have regarding translations from Arabic to English, and vice versa. Contact us on 01252 601 058 or email us your query at hello@surreytranslation.co.uk for a quote or to discuss our services.