Going Global – from the UK to the rest of the world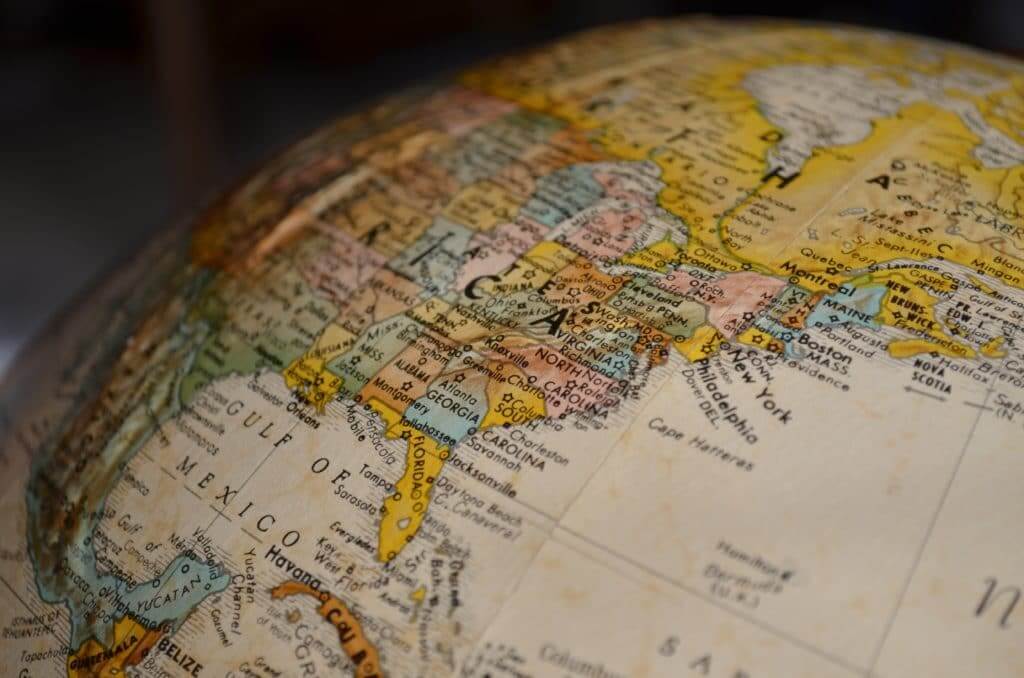 This December, Surrey Translation Bureau exhibited at Going Global 2015. Hosted by London Olympia, it was perfect for companies looking to expand internationally, export products or set up overseas operations.
This is one of the first exhibitions we have exhibited at as a company, especially on such a large scale. We prepared carefully in the months leading up to Going Global. Although we didn't know exactly what to expect, we thoroughly enjoyed meeting new potential clients and talking to the other exhibitors.
Going Global took place alongside three other exhibitions; The Business Show, Business Startup and Techpreneur, in the impressive building that is London Olympia. The four exhibitions showcased a host of interesting businesses from start-ups who had designed innovative apps to larger companies such KPMG and Hewlett-Packard. It was great to have such large brands exhibiting alongside SMEs. Everyone was very friendly and keen to talk about their brand. It was the perfect atmosphere to network and meet new contacts!
The show was attended by about 33,000 visitors, which made for two extremely busy days. At the STB stand, we met many interesting contacts from wine exporters to logistics companies through to tech companies. Many visitors complemented our stand, which we'd decorated with the word 'hello' in multiple different languages. They were impressed to hear that we translate into most world languages. We thoroughly enjoyed talking to companies who were taking the first steps in expanding internationally. It was great to explain how they would go about requesting translations with us to help their business grow.
Over the two days, we ran a competition which gave our contacts the chance to win £200 worth of translations for their first order with Surrey Translation Bureau after exchanging business cards with us. This opportunity was taken up by many and was just about as popular as the purple STB-coloured chocolate éclairs we offered to visitors! Coming back with a stack of cards, we drew the winner earlier in the week. Airport2lodge was the name out of the hat – we look forward to delivering their first translation.
​As well as a vast array of exhibitors, there were some informative seminars. These were targeted at helping companies, particularly SMEs, to lay the foundations for expanding their business internationally. Speakers offered advice on entering markets such as Eastern Europe and BRICS (Brazil, China, India, Russia, South Africa). There were also talks on the importance of social media in helping customers to recognise your brand. It's important to have the resources to maintain these networks, to answer customers' questions and update clients on your company's developments.
If you needed a reminder that the world is becoming ever more connected, Going Global was the perfect illustration. As many more companies enter international markets and businesses step up the number of countries they are operating in, the need to communicate with clients in their own language is increasing dramatically. We took a lot of requests for website translation when talking to visitors during the exhibition. A great way to reach clients is identifying certain countries where there is potential growth for your company.
After two very successful days at London Olympia, we packed up our stand and headed back to Farnham, delighted to have met so many businesses keen to expand internationally. We're looking forward to quoting and preparing translation proposals for some of these new and diverse contacts.
Do you want to follow in the footsteps of the clients we met at the exhibition to help your company go global with translations? Contact hello@surreytranslation.co.uk today to request a no-obligation quote.