Marketing materials and product details from English to other European languages
Qualflow Systems is a leading provider of automated beer-line cleaning equipment, line clean monitoring apps and high-speed beer dispense solutions. Their customers include brand managers, brewers, stadium operators and those working in the hospitality industry.
Surrey Translation Bureau has been translating marketing materials and product information documents for Qualflow since 2016.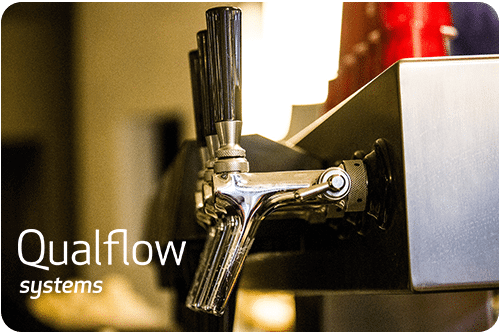 "We are really happy with the service Surrey Translation Bureau provide us, even our customers have commented on the high quality of the translations. STB are very professional, and all the projects are delivered on time or ahead of schedule."
Brewing a formula for success
Qualflow works with major brewers, pub groups, and venue and stadium operators across Europe. To ensure the safe and efficient use of their equipment and to further grow their market, they have employed our services to translate various documents into a range of European languages.
We mainly translate brochures, video scripts, product guides and data sheets from English to Spanish, German and Italian. We have also taken on translation projects in other language combinations where English isn't involved.
Tapping into future potential
The hospitality and events sectors have been badly affected during the pandemic. Since most of Qualflow's clients come from these industries, they have been working hard to prepare for the future.
Rather than laying low and waiting for things to improve, they have been proactively engaging with their potential customers and promoting brand awareness. STB has been translating product information sheets from English into Italian to help them tap into the Italian market once bars have re-opened and events are back up and running.
STB is also in discussion with Qualflow about future projects, including, but not limited to, the translation of their website.
Qualflow has been creating demand for their products before potential customers have even realised it. It is inspiring to be part of their story.
Here's to a brighter future!