Specialists in German into English translation
Surrey Translation Bureau has been offering translation from German to English for over 35 years.
"The service we experienced was highly professional, and delivered in a timely fashion. From our perspective, it is absolutely on target and along the lines of the German message. I'm already recommending them to other contacts, and I'll definitely return to them when we have to translate more stuff."
– Itopia AG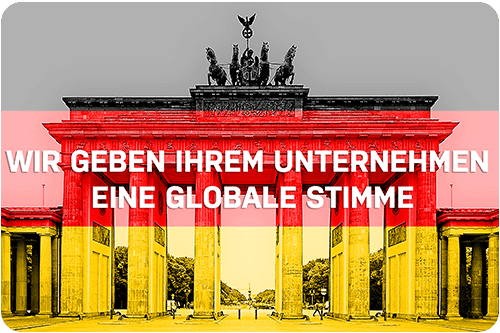 Due to our diverse client base, we translate a wide range of materials, into and out of German. We work across most formats, including website copy, training material, product packaging and user manuals.
Our clients include companies such as Always Riding, the NHS and DMM International Ltd, and some major translation agencies based in Germany and other German-speaking countries. We have worked with many of these for a number of years, acting as an extension of their existing team.
What makes us a specialist?
We translate quite literally millions of words in this language combination every year. For the financial year 2019-2020 alone, we had…
Nearly 3 million words
… translated from German to English language
2261 projects
… successfully completed in the German to English combination
46 clients
… in German speaking countries (Germany, Switzerland and Austria)
We have over 150 highly experienced translators working from German to English, all of which hold a graduate qualification in translation.
In addition to the general business quality standard BS EN ISO 9001:2015, STB is also certified to BS EN ISO 17100:2015, the European standard setting out the requirements for the provision of quality services by translation service providers. Not all companies are accredited to this second standard, which is something that sets us apart from our competitors in the European market. We are also a corporate member of the Institute of Translation & Interpreting (ITI).
If you would like to discuss your German to English translation requirement, please get in touch with us today.