Our award-winning project management team strikes again!
On Saturday 16 June, our Project Manager, Katie attended the Institute of Translation and Interpreting (ITI) event: One Day In. Held in the heart of London at the historic Honourable Society of Gray's Inn, it was the perfect place to host a day of professional development, networking and to honour the Institute's assiduous and dedicated members with the annual awards.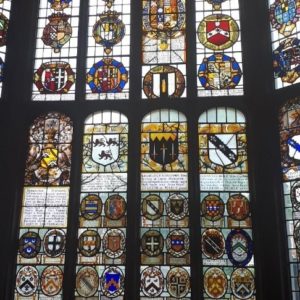 The engaging talks and networking on offer were interspersed with the annual ITI Awards. The awards are an opportunity for linguists of varying career stages and roles to gain recognition for their knowledge, skills, client relationships, research and best practice. This year, STB's Project Manager Katie Magill received a special commendation award in the category of Best newcomer – employee of a corporate member. Katie was recognised for her dedication to continuous professional development in both project management and linguistic skills. Furthermore, her nomination was based on the excellent feedback she has received for client care, and the strong relationships she has forged with clients and translators. The annual ITI Awards set the standard for what professionalism and quality should look like, so here at Surrey Translation Bureau, we're very proud of Katie's achievements and that she has been recognised by the ITI.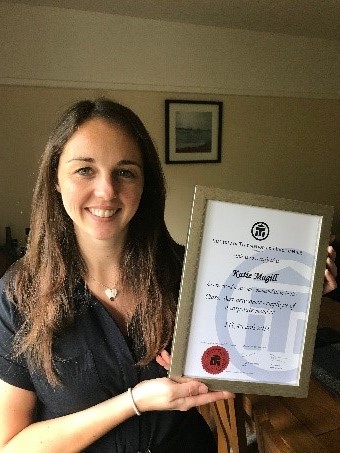 On receiving her award Katie said, "It is such an honour to have received this award from the ITI. I think the annual awards is a fantastic way to recognise the hard work of translation practitioners from all sectors of the industry, as well as an excellent goalpost for new entrants to the industry to strive towards. Any initiative that makes professionals work towards high quality standards can only be a good thing."
Surrey Translation Bureau became corporate members of the Institute of Translation and Interpreting in October 2013, and since then our membership has proven to be an invaluable asset. The ITI promotes adherence to high quality standards and sets out exacting standards in their Code of Professional Conduct. With this professional accreditation, clients and freelancer translators alike can feel confident in the quality and professional standard of our services.
If you would like to know more about our association with the ITI or have a translation project you would like our help with, please get in touch at hello@surreytranslation.co.uk. We look forward to hearing from you!