Translate English To French
Do you require the use of a translation service? Perhaps when running your business, you need to supply documents across the globe in various languages? Maybe you need to translate English to French and want to invest in a professional company? If so, look no further than professional French translation at Surrey Translation Bureau.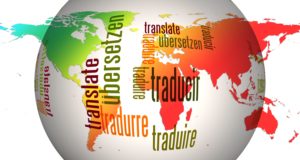 Now, this might sound obvious, but when you get in touch with a translation company, you will need to know the language you want the document translated into. You should also consider where in the world you want people to read your text: though they may be neighbours, there are some differences between the variants of French used in France and Belgian French, for example. (Not to mention Canada and Switzerland!) This applies to plenty of other languages too, including English, so have a read of our language variants blog post to find out more.
When you have an important document which you need to translate into another language, it's vital that the information is translated clearly and correctly. Many people opt to do it themselves or use a free online service, only for the document to withhold incorrect information, and for important data to be lost. To ensure that your documents are correctly translated, Surrey Translation Bureau is here to help.
We are a family run business who have been providing translation services for over 30 years, and provide an efficient and effective service. When you come on board with us, you will be given a designated project manager who will see that the document is correctly translated. From there, it will be put through rigorous quality checks to ensure the translation is done to the highest of standards.
Whether you require professional translation for French, German, Swedish or Polish, our dedicated translators are here to help. To see how we can help you, visit our site today or give us a call on 01252 733999.