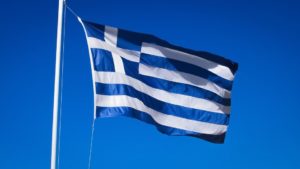 Our dedicated and qualified team of professional project managers and translators will provide you with the perfect English & Greek translations. In addition to our core translation service, we also offer editing, revision, and many other services. We provide a comprehensive and professional service to all our clients.
We are a trustworthy organisation who prioritises confidentiality. So worrying about security is not something you need to think about. This is one of the reasons why we are rated so highly by our customers. Here at Surrey Translation Bureau, we strive towards the best, making sure every bit of work that we do is perfectly analysed and translated.
Often using apps and websites to translate can mean things get lost along the way and easily misunderstood, but with Surrey Translation Bureau this will be a thing of the past. By investing in the help of our specialist translators, you can trust in the unfailing reliability on which we pride ourselves.
By choosing Surrey Translation Bureau, we are able to provide you with a quote alongside a schedule as to when the document will be fully translated from Greek to English, or vice versa. A dedicated project manager will oversee your translation, ensuring the translation is swiftly done and of a high standard. They will also subject the document to rigorous quality control checks. This project manager will guarantee all your queries are answered, and ensure your satisfaction throughout the entire process.
Here at Surrey Translation Bureau we offer a first-class, complete translation service, with the capabilities of translating from a variety of languages, all of which are completed to an impeccable standard. The use of native proof-readers means you can trust us with your most essential documents and know they are being completed to an excellent standard.
To see how we can help you, get in touch on 01252 601 058