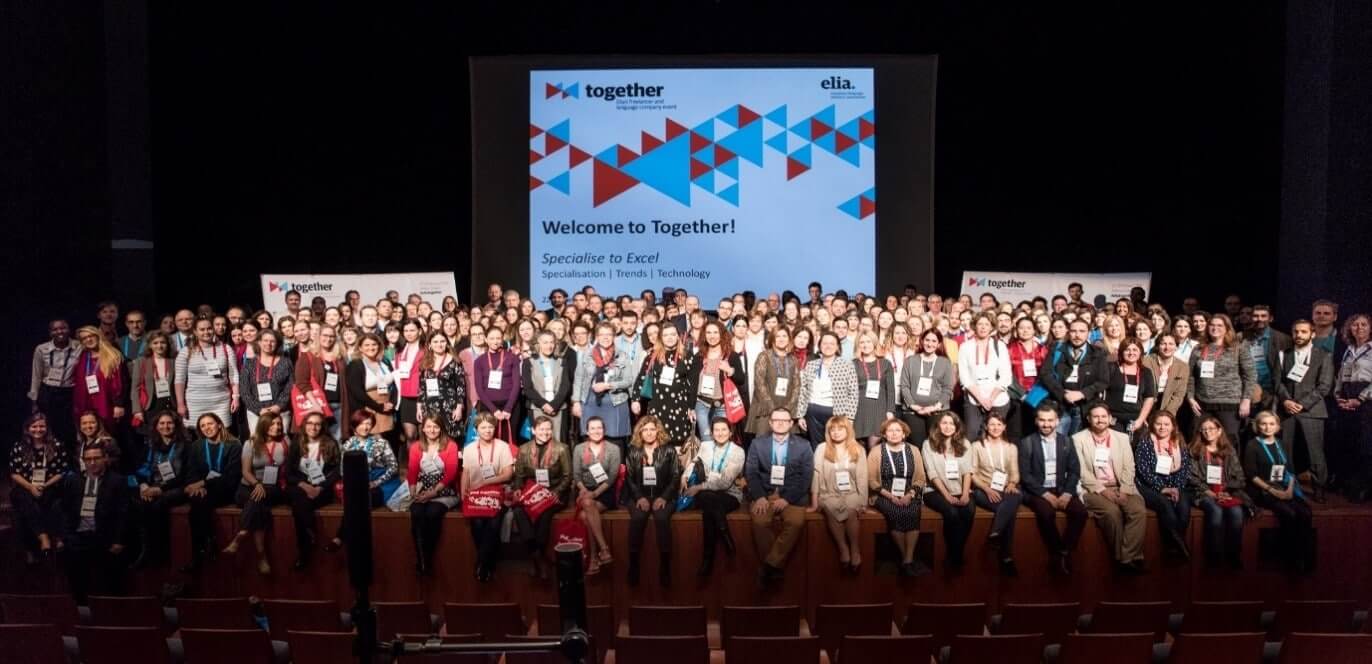 This year's Together conference was most certainly one to remember. Set against the stunning backdrop of the Acropolis, language industry professionals gathered in Athens once again to start conversations and share knowledge under this year's theme "Specialise to excel".
Elia, the European Language Industry Association, prides itself on providing the industry's largest event for both language service providers, like us, and independent language professionals. The conference provides a positive and open environment, promoting collaboration and putting faces to those all-important names.
STB's Head of Translation Operations, Hannah Stacey, and Project Manager, Jessica Truelsen, were lucky enough to attend this year's event in February and were not disappointed. The event offered the opportunity to consider the value of specialising within the industry, and also the challenge of considering that specialisation in the language industry does not have to be limited to a particular subject matter, but can also be a method of working or even an amount of work at which you excel.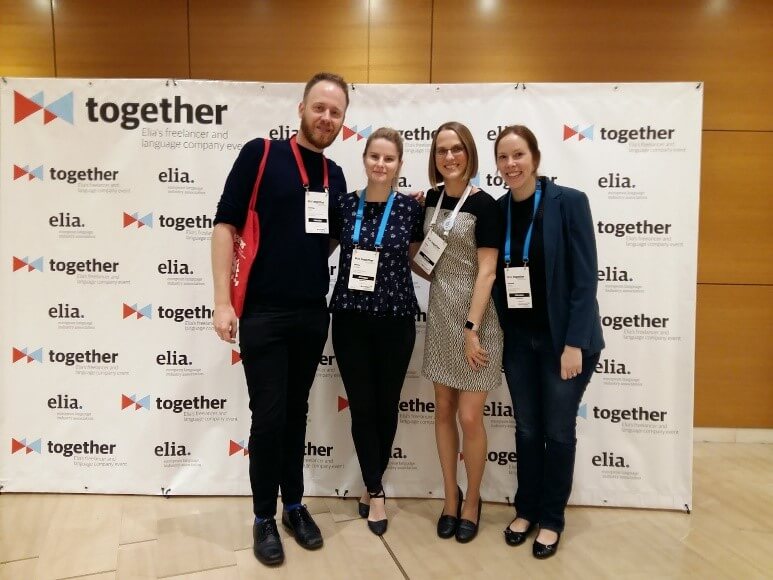 We're very proud that one of the talks that really stood out in this vein was given by ex-STB employee, Fiona Gray (pictured above between Hannah and Jessica, with another familiar face of the ex-STB family, Jonathan Wicks). She took a popular and commonplace industry topic and gave it a unique spin – "Sprint Training for Translators". Her main theme was the discovery of her own bespoke specialism in short translations. Coupled with her fitness training outside of work, she managed to combine the two disciplines to discover that her 'specialism' – that is to say what she enjoys and excels at – was not based on subject matter as is often expected, but on the length of the task.
Networking opportunities are also a focus of the Elia Together conference. Regularly scheduled breaks enable clients and suppliers to meet business partners and discuss working relationships. STB most definitely took advantage of this focus and had many positive meetings with our wonderful clients, linguists and industry-specific software developers. We were able to consolidate existing relationships and bring new ideas to the table for our future endeavours.
Thank you to everyone who made our trip to Elia Together 2018 so rewarding. We hope to see all of you again very soon! #eliatogether
Interested in talking to our team about what we can help you make your specialism international? Then get in touch at hello@surreytranslation.co.uk.