Translate German To English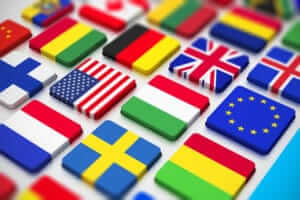 Do you require the professional help of a linguist? Perhaps you have a document in which you need help translating from German to English? Or maybe in your profession you receive documents in various languages, and are concerned they're not translating clearly? If so, look no further than Surrey Translation Bureau for all this and much more.
Whilst using various apps and websites can help to translate a document, things can often get lost in translation. Important information can be lost, and data can be misunderstood, so it's wise to invest in the help of specialist translators.
When you choose us, we'll provide you with a quote and timescale as to how long it will take to complete. From there, you will be given a dedicated project manager who will perform the translation, and run final quality checks once completed.
Here at Surrey Translation Bureau, we offer a complete translation service and are here to help. We're dedicated to providing a first-class service, and can translate a variety of languages, all of which are proof-read by native proof readers.
To see how we can help you,  get in touch on 01252 601 058.