How to market translation services to your potential clients?
Picture the scene: somebody needs a service which you provide and they simply arrive at your office and ask you to help. Sound unlikely? Well, that's because this hardly ever happens.
For starters, a lot of companies don't realise that to reach a global audience they need to have their commercial, legal and marketing materials in different languages. Even if potential clients understand how vital high-quality translation can be for their business, a translation agency needs to be aware they are not the only fish in the sea. With the buzzing and booming translation industry, you face fierce competition from other agencies, both big and small, and even freelance translators. To stand out, you need a marketing plan. Here are some tips to help you keep ahead of the pack:
• Know your competition – You can keep reassuring yourself that the smaller translation agencies have limited followers or an unimpressive website, or you can aspire to compete with the bigger players by researching what they are doing with a view to attracting clients. Knowing which companies are taking the biggest share of your market will help you to define the edge you have over them. It might be that personal touch with the client meetings you organise, or a long history in the language industry like Surrey Translation Bureau (STB) has.
• Aim for maximum exposure – Find out who your target audience is and try to reach out to as many people as possible within that circle. There is no harm in having a presence across all social media platforms (Facebook, Twitter, LinkedIn, YouTube and Instagram etc.); attending various networking events; joining different groups; writing plenty of blogs and articles for various websites and getting yourself featured in different publications. You never know when and where you will get noticed!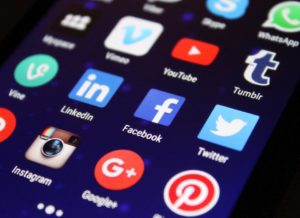 To give you a good example of this, one of our in-house translators, Jenny Mallinowski was on an Eagle radio show a couple of years ago. Very recently, another of our translators, Jonathan Wicks appeared on the Paul Miller Show on BBC Radio as a mystery guest, with listeners calling in trying to guess his profession.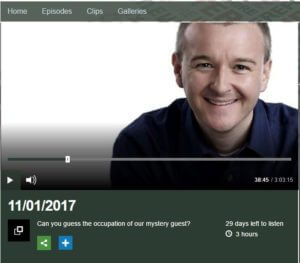 These moments in the limelight translated into actual enquiries for us. One listener of the Paul Miller show sent us an email saying:
"The good thing is that I had no idea that such businesses as yours existed until I heard Mr Wicks on the Paul Miller Show last week and so if ever an occasion arises in the future where I want some translation done I shall know where to come."
• Stand out as a company that knows the language business – From having your website in multiple languages, to writing for publications within the language industry; you need to make sure people know you are an expert in your field. Join organisations within the industry like ITI, ELIA and ATC and stay involved. Go one step further by joining panel discussions and holding talks about industry-specific topics.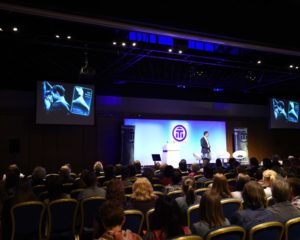 STB is an ITI and ELIA member and regularly attends their events and seminars. We also contribute to the ATC blog and the ITI bulletin.
• Always remember SEO – Google is, and will be for the foreseeable future, one of your largest sources of new clients. That's why, whatever you do in the digital world, you should always remember to include keywords. The higher your Google ranking, the greater your chances of generating new enquiries.
• Measure your success – With all your marketing measures, it all boils down to the objective of getting new leads to convert to actual sales. Take the time to go through analytical reports, keep track of offline enquiries and their sources, and invest in software that allows you to keep track of who is visiting your website and using what channel. Focus on the activities that generated the most leads, but keep revisiting the ones that didn't work well by doing them differently the next time.
• Be bold, proactive and consistent – Experiment with new campaigns, reach out to your clients directly, react and respond to posts on social media.
Also, get involved with the community to create a positive image. For instance, STB joined hands with the non-profit organisation Translators without Borders in their 'Simple Words for Health' project (Read more about it here).


Lastly, one very important rule is to always stay active, be on the radar at all times.
If you became aware of us from this blog and would now like us to demonstrate our linguistic capabilities, please email hello@surreytranslation.co.uk or call 01252733999.